Quality Control
We at Jeevaka Industries believe in supplying products of the highest quality on par with International Standards. Meticulous quality control helps keep the quality standard high and eliminate defects in every stage of production. Post production quality control and analysis techniques improve our product through every cycle of production. The quality system of our unit is certified according to the requirement of quality management system of the ISO 9001:2008 standards.
A quality improvement strategy is in place to continuously achieve excellence in production. Happy and motivated work force lead by an able team of experienced engineers and managers always strive to provide the customers with quality products, quick delivery and prompt service.
We assure you that this would receive our highest attention and will be implemented in the form of action. Our quality standards and objectives are outlined below: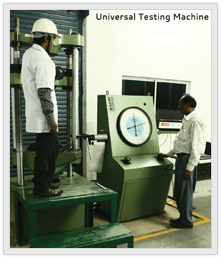 Quality Objectives
Customer satisfaction
Technological advancement
Cost reduction
Quality Implementation
State-of-the-art fully equipped mechanical & chemical lab.
Strict adherence to sampling and testing
Detailed sampling of finished products
Improve product quality by upgrading technology
Ensuring systematic working procedures
Strict adherence to ISI standards and procedures
High team motivation to meet the company's vision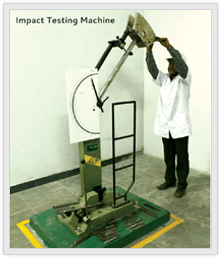 Quality Assurance
The company is committed on providing the customers with quality products through in-process quality inspection, strict adherence to delivery schedule and prompt service. The ideology is to have business with long term and cordial relationship. A happy and satisfied customer is the gauge to measure productivity and success.