Sponge Iron
Sponge is produced using pellets and premium quality coal to ensure high metalization. Today, sponge iron is rapidly replacing iron scrap for low cost & best quality steel production. It is produced when Iron Ore is reduced directly to metallic iron, usually done with carbon at temperatures below the melting point of iron. This results in a spongy mass, consisting of a mix of incandescent wrought iron and slag.
The best quality coal is used to manufacture the finest sponge iron. The fundamental raw materials used for the production of sponge iron are iron ore, non-coking coal and dolomite. Sponge iron is extremely sensitive to raw material characteristics, so our production process includes vigilant examination of the chemical and physical characteristics of raw materials, both individually and in combinations.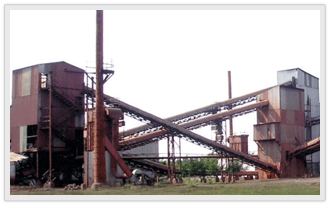 Furnace
We manufacture high grade billets through induction furnace & continuous caster route process, using superior quality scrap and sponge iron produced in-house. These billets are used in the production of structural steel.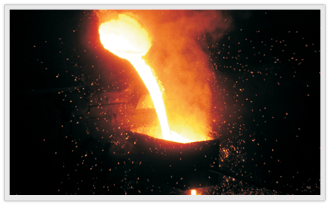 Billets & Structural Steel
With an industry-defined vision, Jeevaka Group manufactures the next-gen structural steel. Conforming to various international quality standards, these Beams, Channels, Angles, Flat & Squares find their use in the core of all constructions - bridges, dams, highways, buildings, power plants etc. paving the way to future.